Published: 2022-07-01 Updated: 2022-07-06 18:23:55 +0200
MNT Reform July 2022 Update
Happy Summer! July is here and with the new month, we're looking forward to enjoying the warm weather and late night light. That might sound like the MNT Research team is taking a vacation, however there's so much exciting stuff going on that we had to write up another post. Let's dive in!
MNT Pocket Reform is coming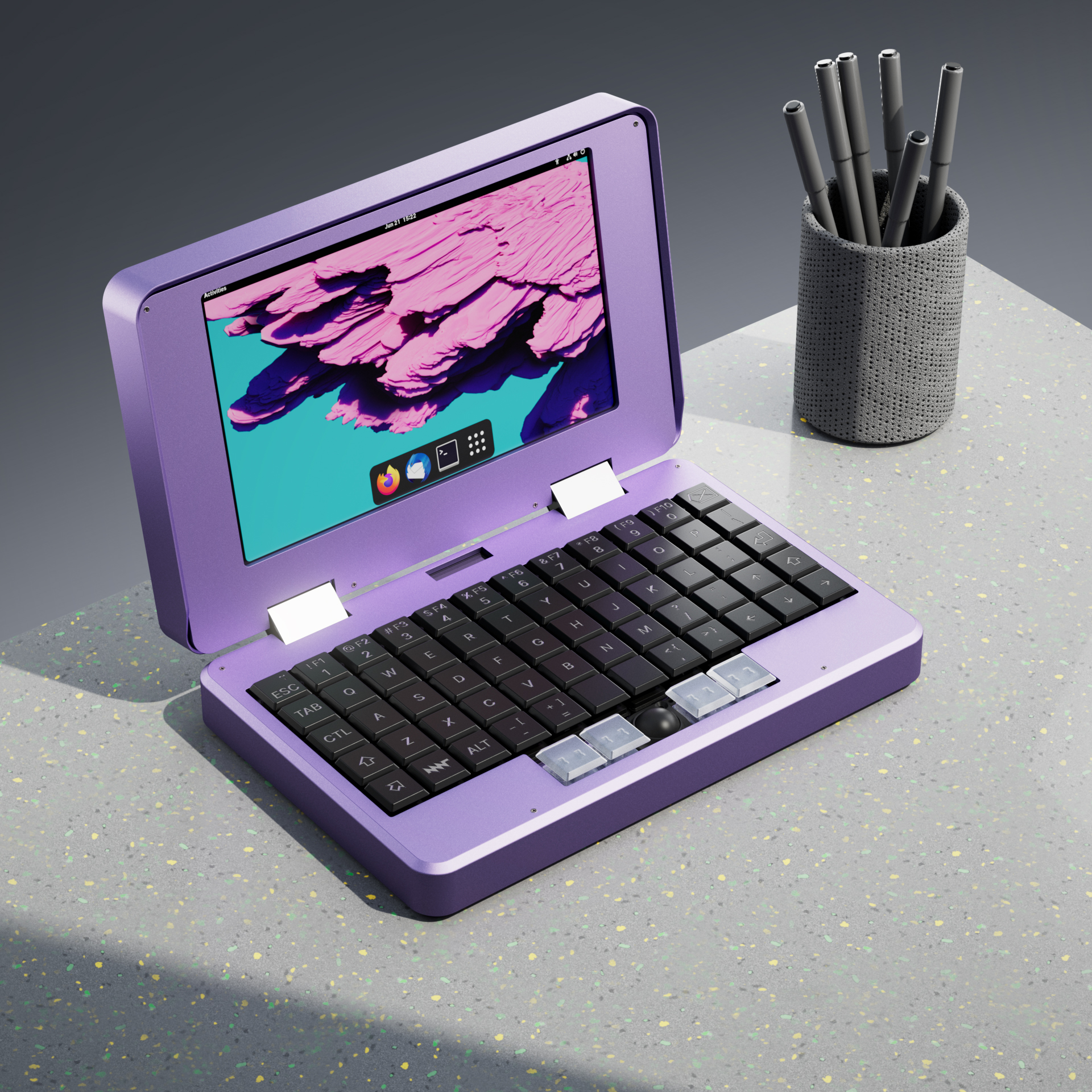 Last week, we introduced a new product you may already have heard about: the MNT Pocket Reform! For this 7" mini laptop, the best features of MNT Reform were condensed into a smaller, lighter and more affordable device. If you'd like to stay in the loop about new features, launch dates and other exciting developments, please subscribe to our newsletter.
Completion of fulfillment to Crowd Supply
We've sent almost all devices that Crowd Supply presold to Mouser's warehouse and expect to catch up with sales this month.
We are working on stocking the next batch of MNT Reform. Due to the global chip shortage we had to redesign the keyboard, trackball, trackpad and motherboard to use some different chips. For example, on the input devices we moved from ATmega to the new Raspberry Pi RP2040 MCU.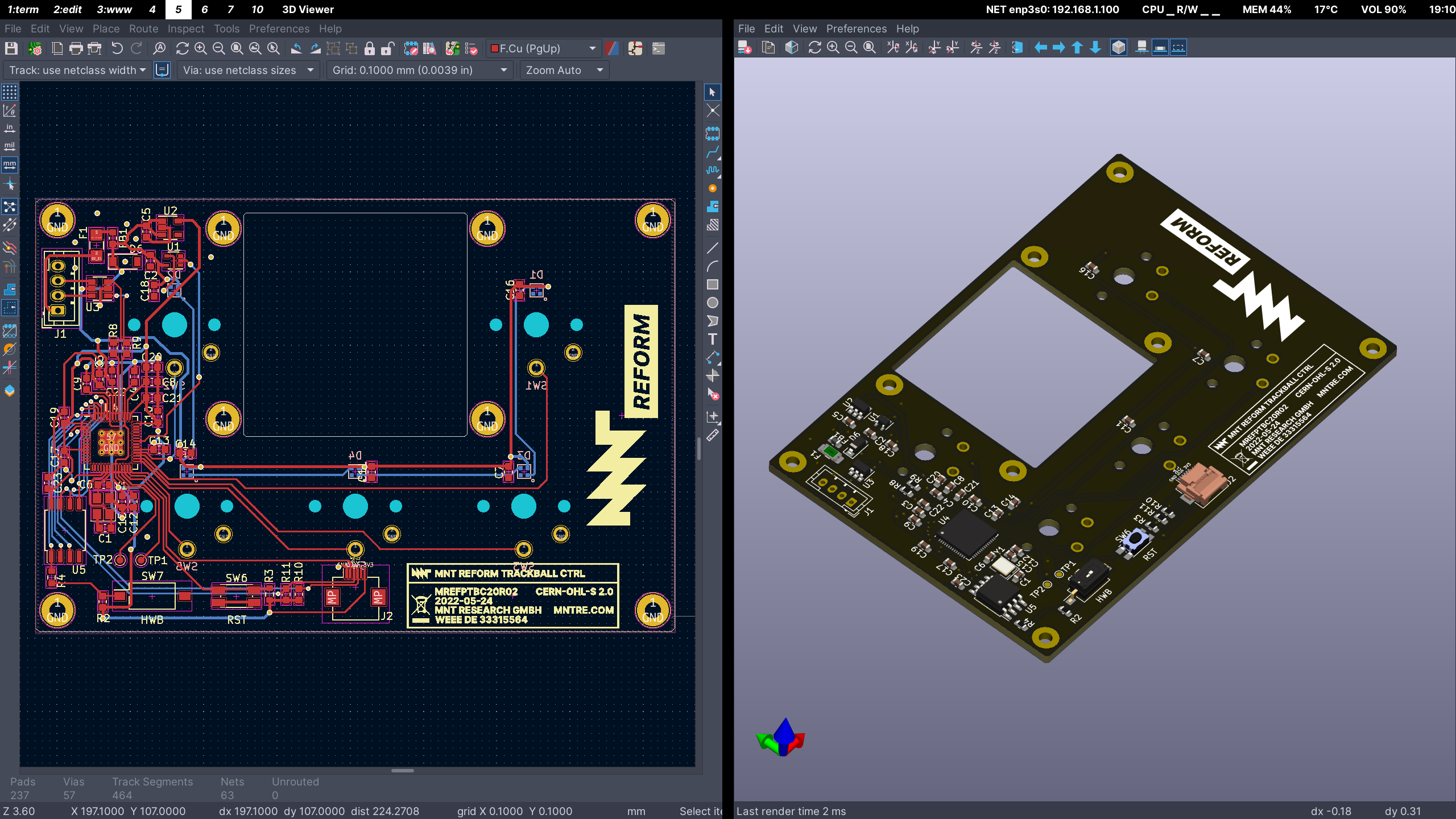 The next batch of Reform is currently available for presale from our shop.
Raspberry Pi ✕ MNT Reform
The Raspberry Pi is by far the world's most popular computer, selling millions of units since its introduction in 2012. It was perhaps inevitable that someone would find a place for the Pi Foundation's products inside the MNT Reform, and it just happens to be MNT Research itself.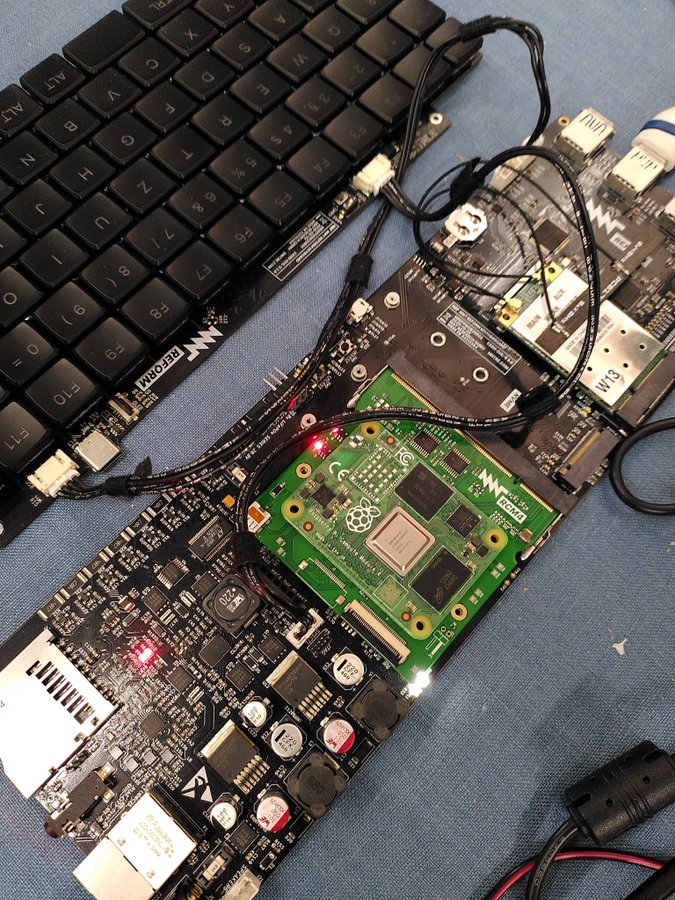 As has been previously announced, the MNT RCM4 adapter board is just about ready. This opens the door to a wide variety of upgrades inside MNT Reform, from the powerful Compute Module 4 to Banana Pi's BPI-CM4 and even Pine64's SOQuartz. We're hopeful that the power of this burgeoning ecosystem will let the Reform find more uses and niches from education to industrial applications. At the very least, you can look forward to running an even wider variety of Linux flavors on Reform, including mainline Ubuntu, Ubuntu MATE, Raspberry Pi OS, and even ElementaryOS. We plan to launch the beta of the MNT RCM4 at the end of August 2022.
MNT Reform System Image V3 release
To all the beta testers who helped test and debug the newest MNT Reform system images—huge thanks! All your work has gone into making the latest system image ready for release status, and it has already started shipping with MNT Reform laptops. The clean integration with the Debian Linux OS gives us a stable, reliable GNU/Linux platform for the years to come. Get the official image on the MNT GitLab and give it a try on your MNT Reform!
Upstream Battery Board beta test
Another quality-of-life upgrade to MNT Reform is nearly complete and will keep the LFP 18650 cells inside Reform from discharging fully when the device is turned off for multiple weeks. The MNT Reform Upstream Battery Board has now hit beta status, and is being tested by users around the world. Once we're confident that this new battery holder ensures improved long-term storage of MNT Reform, preorders will be made available later this year.
New limited edition of MNT Reform Sleeves available
You can now protect your MNT Reform Laptop not only in black and silver, but also in golden and white.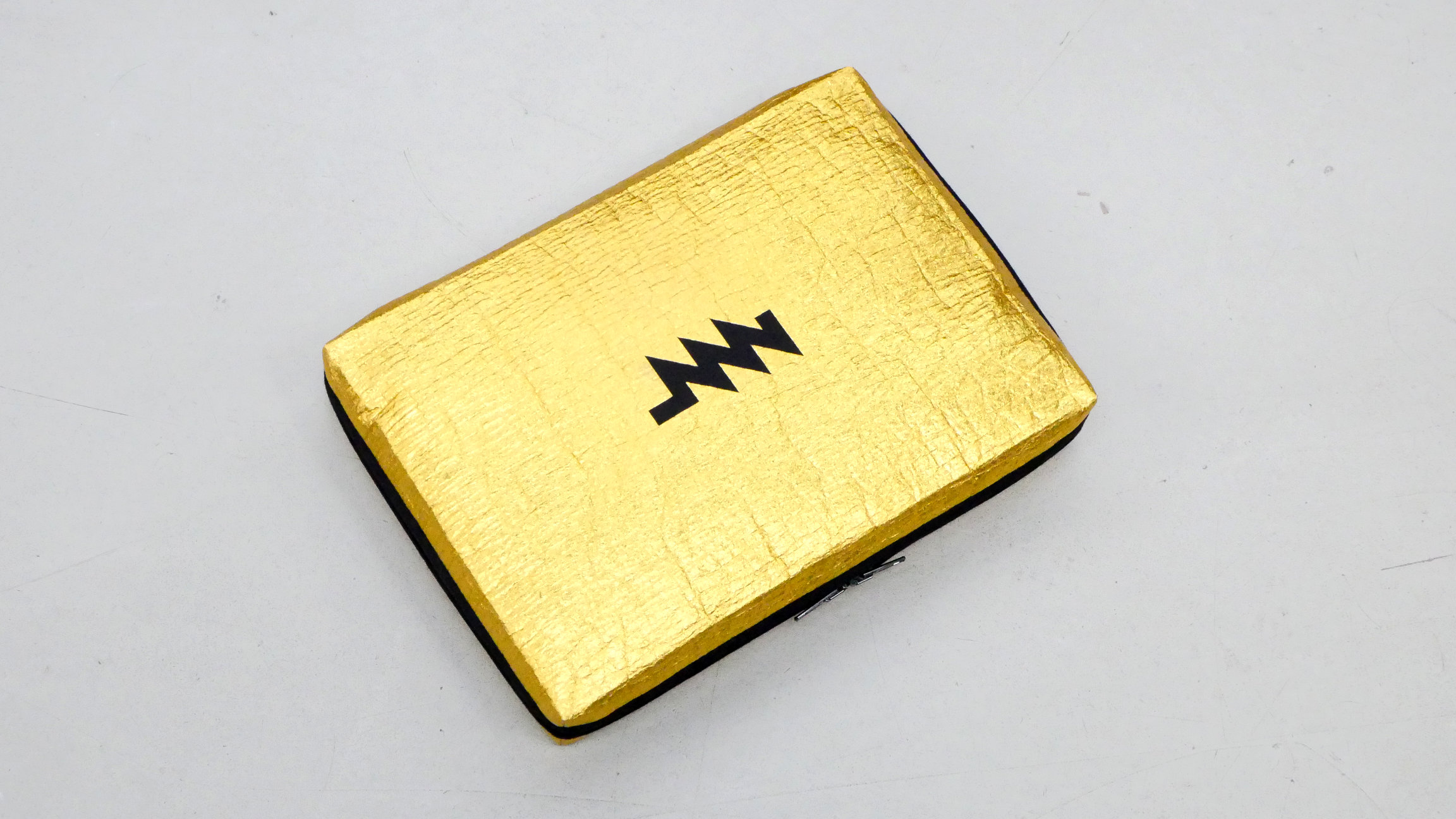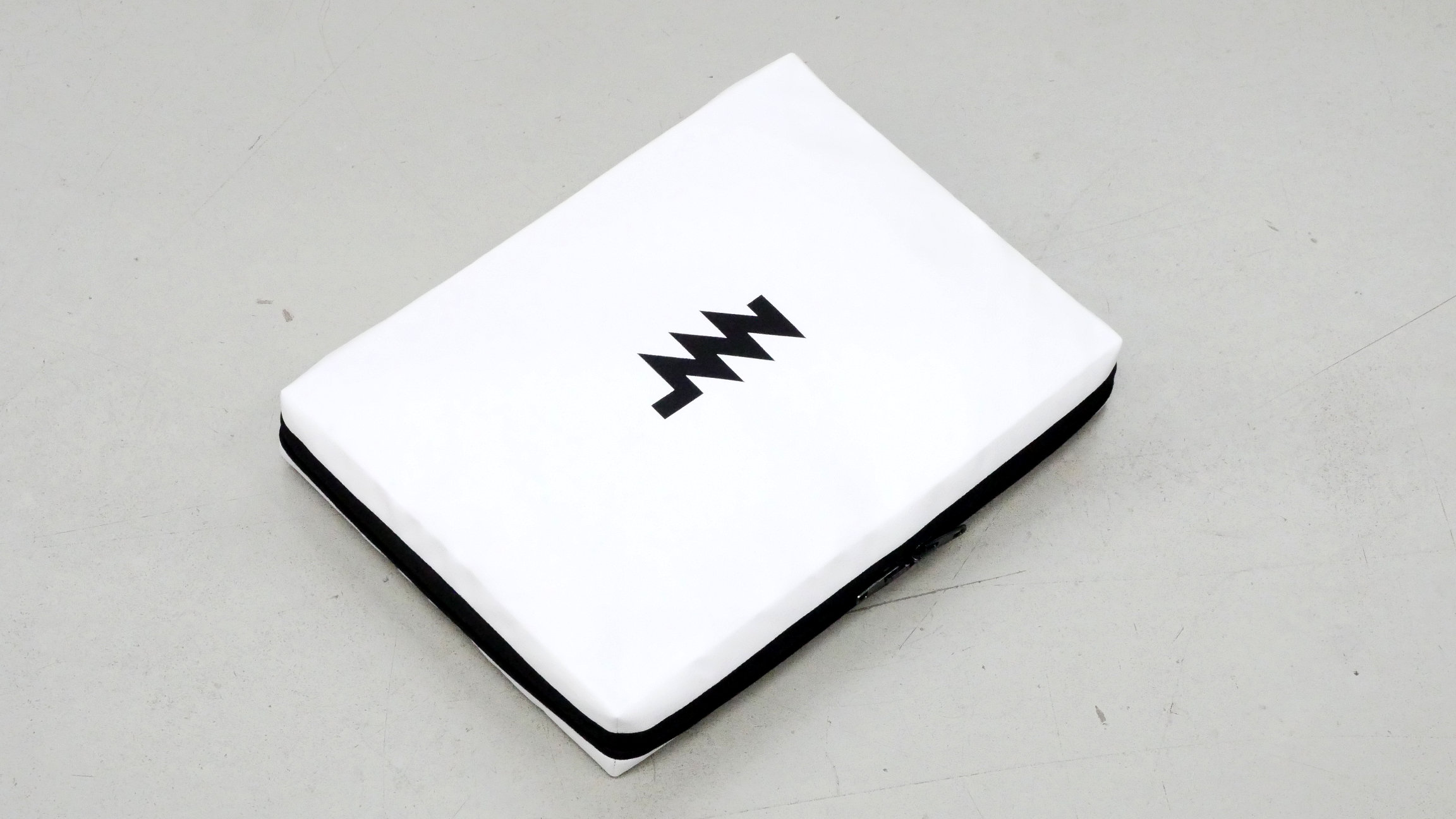 More great mods from the community and beyond!
As usual, the MNT Reform community is hard at work hacking and modifying their hardware. A few highlights include a mod which fully isolates the battery holder contacts to make shorting impossible, and the completion of a custom ergonomic keyboard module.
The most ambitious project around continues to be Jacqueline's hand-assembled, custom MNT Reform. Everything from the dark grey aluminum shell to the tasty purple motherboard to the magical ergo keyboard has been altered.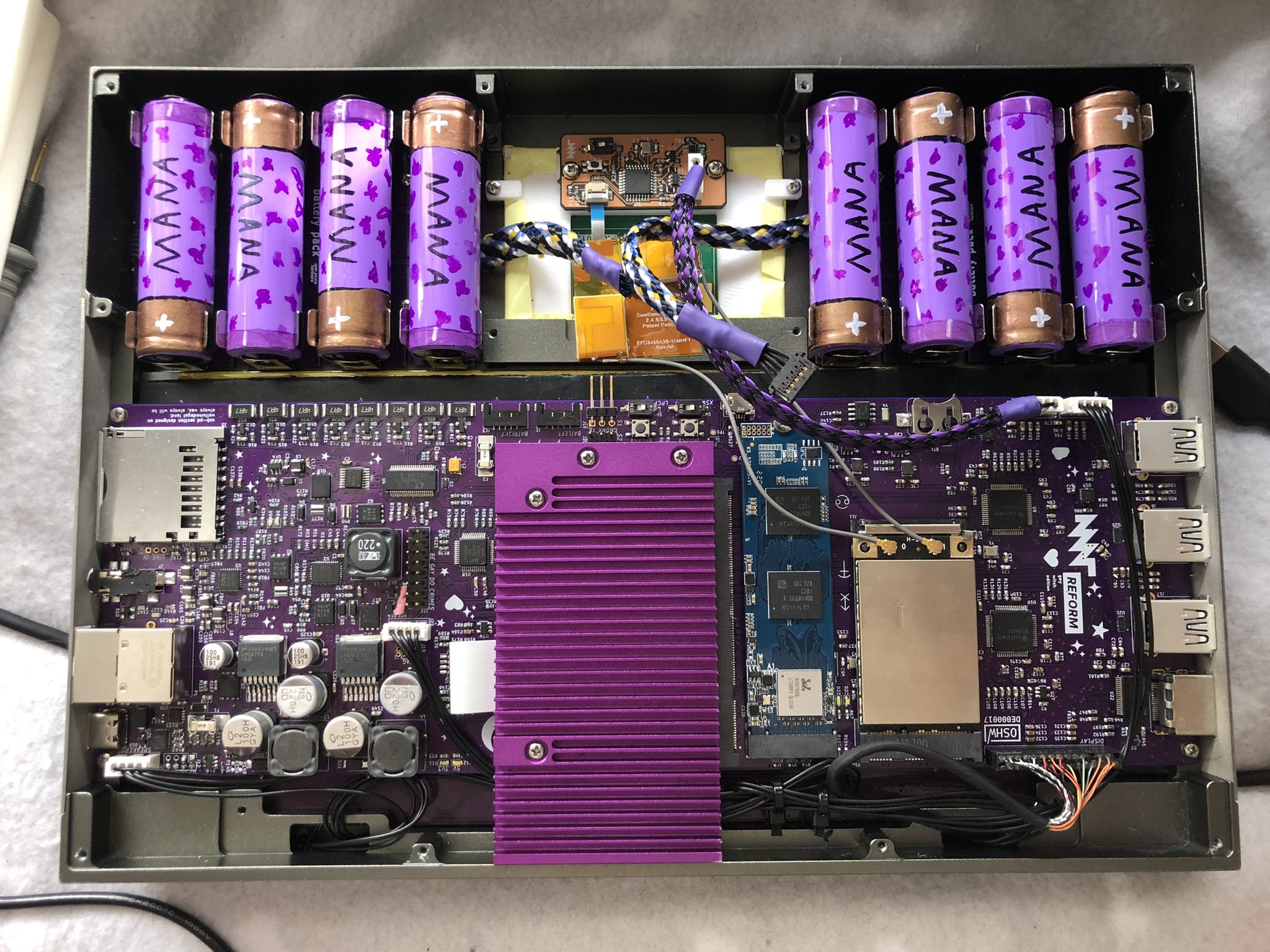 One week ago, Jacqueline shared a photo of their completely selfmade MNT Reform laptop running Linux which was quite exciting for us to see.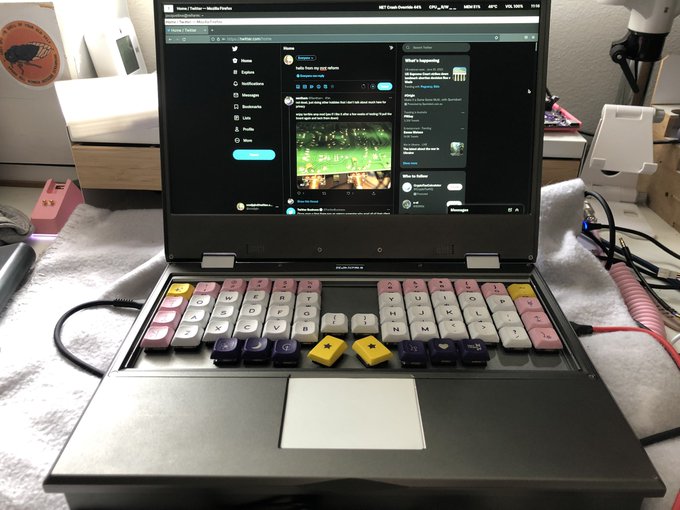 NanoCodeBug has modified the LPC firmware to report battery status to the main CPU via SPI, including an accompanying kernel driver that gives standard battery reporting applications and desktops access to charge percentage, current, voltage and other details. You can follow the development in the community thread.
And, at last, we can share a little update from Jack Humbert at OLKB. Renowned for their ortholinear keyboards, the OLKB team is working on a derivative of the MNT Reform keyboard that'll give yet another keyboard option for users. Their prototype boards are undergoing assembly and we're hopeful that this will be the very first third-party manufactured modification available for MNT Reform.